Filed Under: curators on July 7, 2011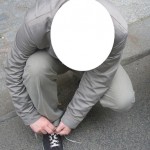 Born in Trento.
Degree from the Academy of Fine Arts, Bologna.
Works and lives in Vicenza.
Independent art critic and curator.  Since 2007 he has taught History of Contemporary Art at LABA Brescia.
In 2011 he published Frenologia della vanitas (Johan & Levi), in 2007 the thesis Humpty Dumpty Encomion (Vanilla edition) and in 2006 the pamphlet Antologia del Misogino (Cardelli & Fontana edition). He has curated over 200 private and public exhibitions. Writes for Flash Art, Arte e Critica, Espoarte, Exibart magazines.