bent fibre / (Non-Euclidean Paths) – august/september 2019...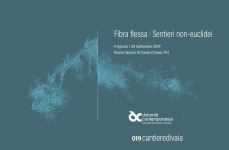 Fibra flessa (schianta l'uomo non il bosco) / Bent fibre (the humans fall, not the wood) 4 august / 29 september 2019curated by Gianluca D'Incà Levisworks by Giorgio Barrera and Filippo Romano Much is known about Storm Vaia, or actually a little? Is the forest lost? Only from the human perspective, rather different from the nature's one. This exhibition is the second apparatus of
[read more]
fibra flessa (bent fibre) / sentieri non-euclidei (Non-Euclidean...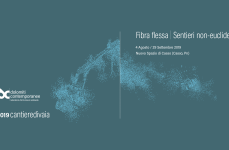 Fibra flessa (schianta l'uomo non il bosco) / Bent fibre (the humans fall, not the wood) 4 august / 29 september 2019curated by Gianluca D'Incà Levisworks by Giorgio Barrera and Filippo Romano Much is known about Storm Vaia, or actually a little? Is the forest lost? Only from the human perspective, rather different from the nature's one. This exhibition is the second apparatus of
[read more]
la lama di procopio/procopio's blade – 5.08-1.10 2017
la lama di procopio/procopio's blade a dolomiti contemporanee exhibit, with the collaboration of agi verona collection cuarted by gianluca d'incà levis and giovanna repetto august 5th – october 1st 2017 nuovo spazio di casso, via sant'antoni 1, casso (pn) opening: saturday august 5th, 6 PM artists: gundam air stuart arends james beckett gianni caravaggio etienne chambaud cristian
[read more]
Fuocoapaesaggio – monte ricco fort – 20.05-30.09 2017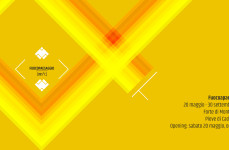 Fuocoapaesaggio (Firetothelandscape)Temperature fp: 995 Monte Ricco Fort, Pieve di Cadore (BL)curated by Gianluca D'Incà Levis and Giovanna Repetto May the 20th – September the 30th 2017 opening: May the 20th 2017, at 6 PM Artists: Paola Angelini, Bruno Amplatz, Mattia Bosco, Stefano Cagol, David Casini, Elia Cantori, Irene Coppola, Davide Dicorato, Giulia Fumagalli, Sandra
[read more]
SOLO, a group exhibition – casso, August the 20th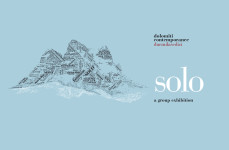 SOLO, a group exhibition – from AmC Coppola CollectionNuovo Spazio di CassoAugust the 20th – October 2nd 2016 Opening: Saturday August the 20th, 5:30 PMCurated by: Gianluca D'Incà Levis and Paolo De Biasi Artists: Nicola Samorì, Daniel Pitìn, Nina Canell, Marcel Dzama, Matthias Weischer, Uri Aran, Giuliano Sale, Manuele Cerutti. The collective exhibit SOLO, a group
[read more]
To'nòn ignà – opening on august the 22nd, in casso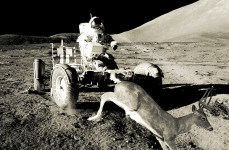 To'nòn ignà Curated by: dolomiti contemporanee in collaboration with Stefano MorasFrom August the 22nd to September the 26thNuovo spazio di Casso Opening: Saturday August the 22nd, 6 PM Artists: Pamela Breda, Lorenzo Commisso, Roberto Da Dalt, Veronica De Giovannelli, Evelyn Leveghi, Nicolas Magnant, Lara j. Marconi, Stefano Moras. To'nòn ignà is a project dedicated to
[read more]
mario tomè/"i bareloi" in "chiavi di accesso"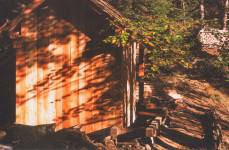 "i bareloi"by mario tomèetnographic museum "al pojat" of zoppé di cadore first stage of the "chiavi di accesso" project,opening on December the 20th 2014, 11 AM Mario Tomè (Agordo, 1980), has been cultivating, in art and passion, the relationship with his own territory, the dolomitic one. To him, there is no distance, but coincidence, between being
[read more]
meteor in ambient – September 12 Casso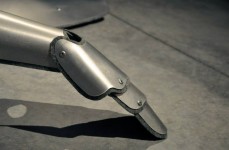 meteor in ambient (meteor in the garden)curated by Gianluca D'Incà Levis and Maria Centonzeseptember 12 – november 9, 2014nuovo spazio di casso Opening, Friday September the 12th− 6 pm , Luca Magariello, Concert− 7 pm, opening Artists: Botto&Bruno, Andrea Caretto and Raffaella Spagna, Michael Fliri, Cecilie Hjelvik Andersen, Alessandro
[read more]
paths – stefano cerio – september 12 casso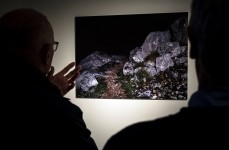 pathsby stefano cerio curated by gianluca d'incà levisseptember 12 – november 9, 2014nuovo spazio di casso Opening, Friday September the 12th, 6:30 pm In the month of July 2014, Stefano Cerio has worked in Casso, and in Borca di Cadore to the Paths project, which becomes now his personal exhibit at the Spazio di Casso. The artwork has been realized
[read more]
the inner outside (bivouacs) – friday, july the 18th, cas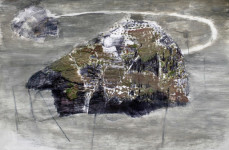 The inner outside (bivouacs) curated by Gianluca D'Incà Levis 18th of July/31st of August 2014 Nuovo Spazio di Casso Inauguration on July the 18th at 6 PM    artists: Giuseppe Abate, Gabriele Arruzzo, Mattia Bosco, Enej Gala, Gola Hundun, Christian Fogarolli, Andrea Grotto, Filippo Manzini, Tiziano Martini, Cristiano Menchini, Michelangelo Penso, Mario Tomè On Friday, July the 18th, with
[read more]
cambio di muta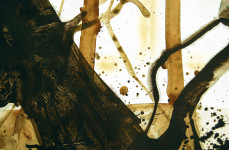 Denis Riva Cambio di mutaJune the 12th/July the 11th 2014Nuovo Spazio di Casso Cambio di MutaChange of SuitIf the duration is the continuous progress of the past which gnaws into the future (henri bergson), then every moult (muta), and every sign, are a motion of the being and the conscience (as well as the project, since the nature isn't enough for us).Then,
[read more]